March, 2006 - Fixed some Links!
I found a small tag was missing in the 2nd and 3rd image of every gallery, I fixed that now they work fine. I also got my own domain for my personal site (Dreth's Nebula), so here it is : http://www.dreth.net .
October, 2005 - Black Epiphany is re-born!
Hey, this is good ol' Dreth, I've decided to re-do the site entirely because the old one was still getting hits. So I thought you people deserved a lot better than that half-assed Geocities crap of old.
Updated galleries, new easier to navigate layout, touched up images, and overall better everything. Only thing left like it was before was the guestbook, but I'll also be updating it soon. The site is a lot easier on the eyes, and on coding. So if there are any other updates to follow, they will be done with ease, enjoy.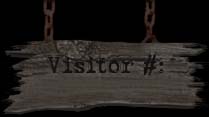 Credits
Since I cannot give credit to all the authors of these pieces of art, if you recognize the author of any of the works, and know a website of said author, e-mail dreth_(at)msn.com, it to me add it to this list of credits. In the meantime, I'll make-do with giving the following URLs: